Monday, February 27, 2006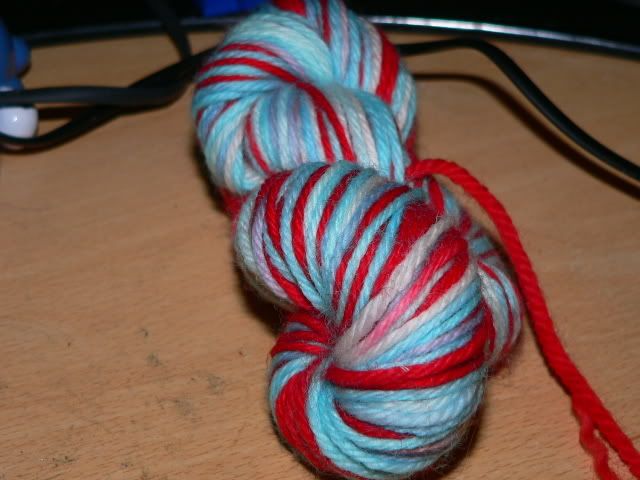 Could you be...


...the most beautiful yarn in the world? Gosh, I am in love. I spent most of the weekend frantically knitting a Kittyville hat for a friend's birthday tomorrow. But I realised I needed a break when one of the kitty ears got graft on the wrong way round. To compose myself, I headed to the bathroom with 2 pans, 3 packets of Kool Aid (2 cherry, one in a frightful blue flavour) and some leftover Debbie Bliss merino from a jumper The Boy had made. And two hours later...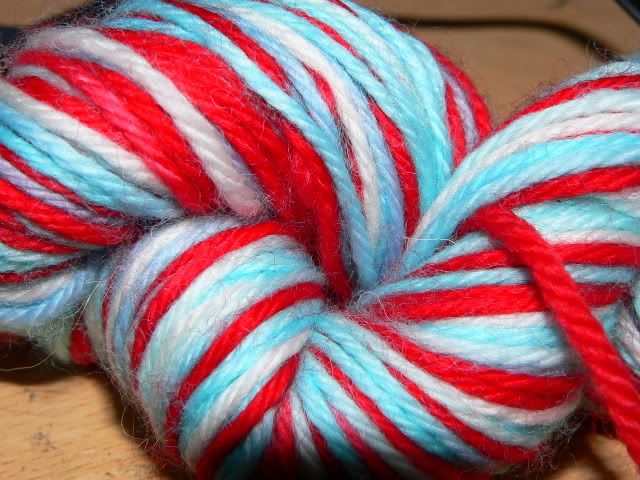 I had this delicious yarn. It reminds me of some sort of candy. Gorgeous candy...
Sadly there's only about 50g of it. I don't know what it'll become - possibly some striped fingerless gloves? But I love it. And promptly hurried over to www.texere.co.uk to search out more dyeable goodies...
Kelly [ 8:21 PM ]