Thursday, February 23, 2006

Love is...


Modelling your girlfriend's stash busting knits of course. Please meet the ugly hat. Ugly Hat was born out of 2 balls of cheap acrylic from a charity shop and the Hot Head pattern from SnB. Despite it's dubious looks, it is terribly warm and fits giant heads such as mine and his. And it cost about 8p to make.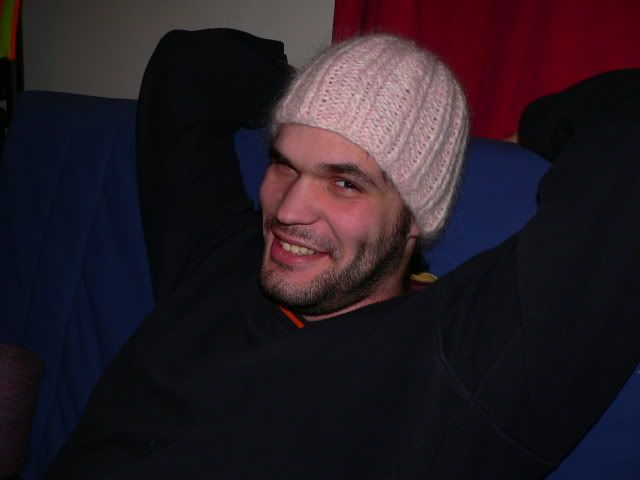 Rather adorably, I decided that they could be his and hers hats. Same pattern, but mines is made from pink mohair and bulky white acrylic. The couple who stashbusts together, stays together.
P.S. He was knitting while the first picture was taken :)
Kelly [ 10:00 PM ]