Monday, March 06, 2006
Nintendo Knits FTW!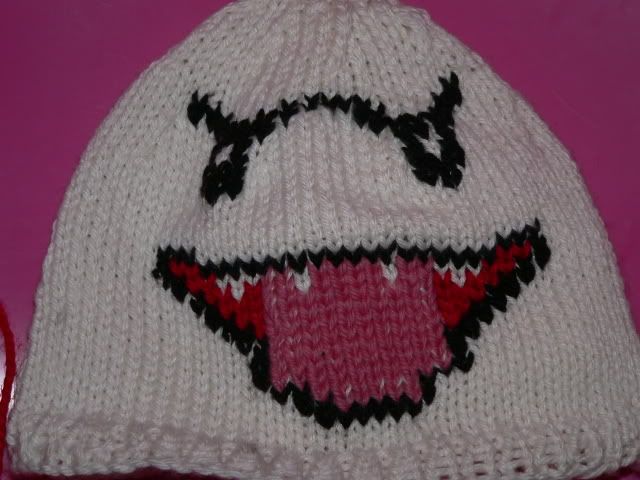 All rise for King Boo! This hat was my first attempt at colour work other than stripes and a great triumph in seeing something through from vague idea to finished product. I am very pleased with it! Unfortunately., his royal highness isn't for me. He'll soon be sandwiched in a Jiffy bag and heading out to Virginia for a new home with my Craftster swap buddy...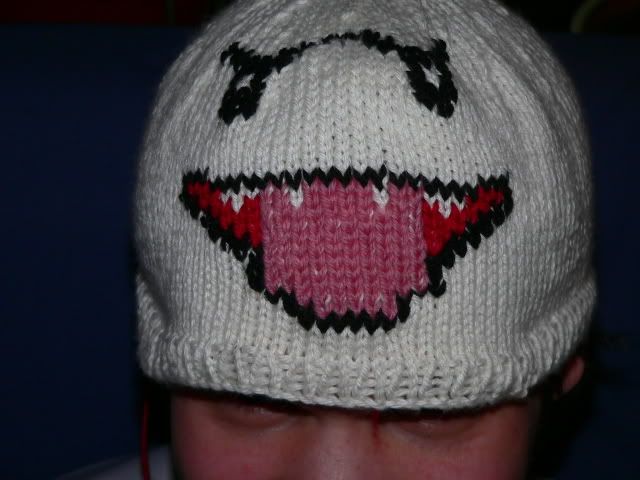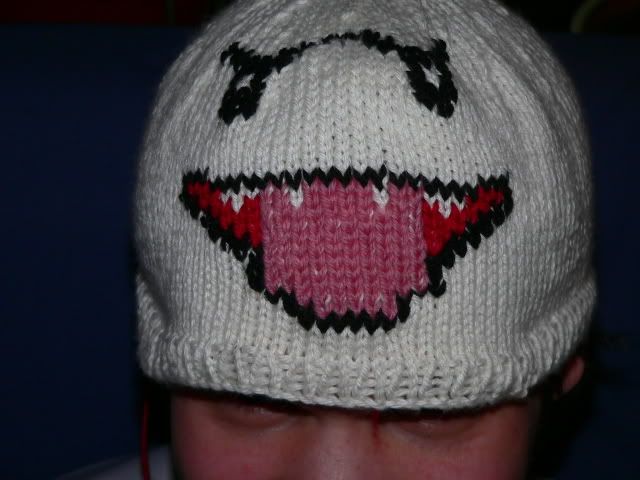 Right time for some statistics methinks!
Name: King Boo hat
Pattern: Mine! Squee!
Yarn: Lovely Debbie Bliss Cashmerino Aran for the main hat, accents from bits and pieces of acrylic/wool blend found in my stash
Notes: Ok, so I should have used intarsia. But I hadn't gotten around to making the charts when I got that far up the hat. Consequently, there's a lot of duplicate stitch on that thar hat. Anyway, I love it. However, there are many ends to be sewn in before it can be rehomed...

Kelly [ 10:03 PM ]