No matter how many times you click the 'Recover post' button...

It won't bring back the entry I just wrote, will it?

All has been quiet on the blogging front as I decided to step away from my needles following 'Knit Rage 2006'. To soothe my soul, I crafted Gus.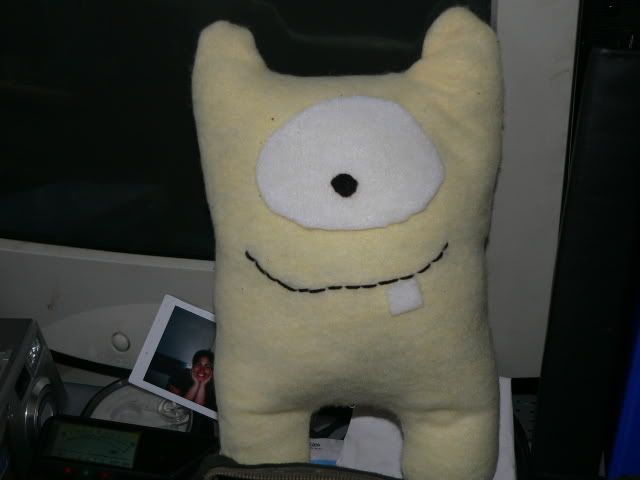 Please resist all temptation to pick him up and cuddle him until his wonky eye pops out.
Praise is flooding in for King Boo - he is now living it up in the 70 degree heat in Virginia. No, I am not bitter. Well, slightly. See him being loved by his new owner over on Craftster:
http://www.craftster.org/forum/index.php?topic=82080.40
I must write up the chart so his adoring fans can have their own spooky head gear before spring arrives.
Onward to new knitted heights. For you fellow UK dwellers, you'll know Mother's Day is only just over a week away. And I have been knitting diligently something to hand over on the day. Something pretty enough for a stranger to offer me £15 for. A lot for an easy knit, I should have considered it!
However, it must stay shrouded in mystery a little longer. Yes Mum. I can see you reading this. Naughty.
To appease everyone, here's some WIP shots with my favourite knitter's assistant.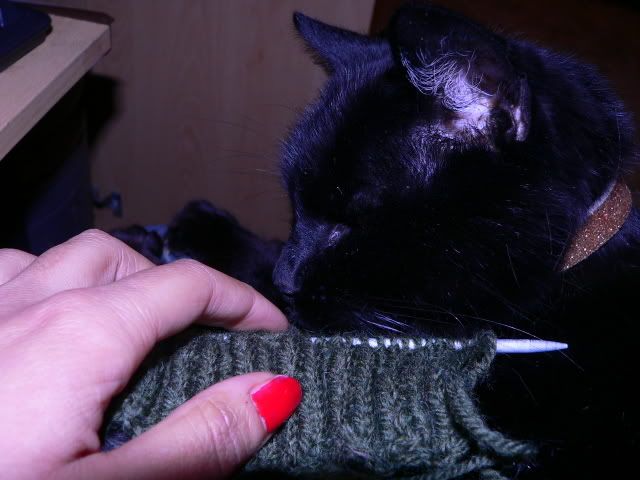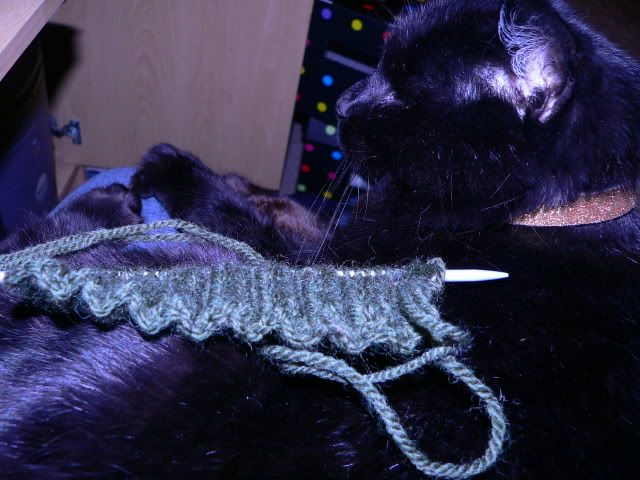 And on a final note. ALWAYS READ EBAY DESCRIPTIONS FULLY. 400g does not always mean 4 100g balls. Oh no. And you'll know it when you are trekking this baby around town...