Head to toe FOs!

Nothing to show then BLAM! two things to proudly display.
Firstly, my first socks...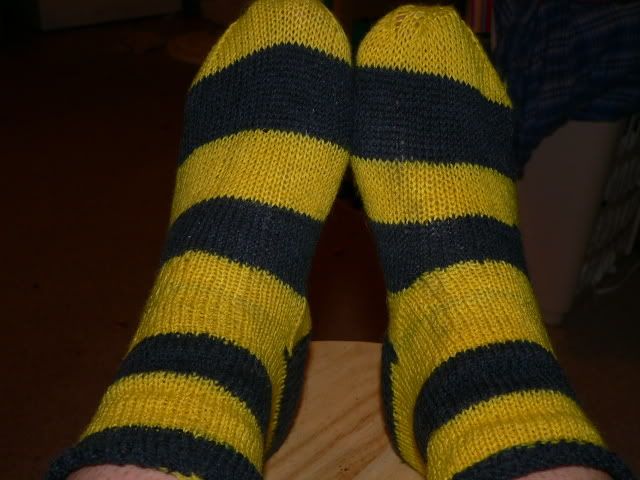 Pattern: Basic Socks from Web of Wool

Yarn: Regia Nations 4 ply - just over 1 ball

Time taken: Not too long actually!

I wore these socks all day today, taking moments to smile proudly at myself and knowing that it was unlikely that anyone else in the room had custom fitted stripey socks on. They have a tiny imperfection - a hole in one of the heels where I was picking up stitches - but this was due to feline intervention at a critical moment.

And secondly... the cabled Newsboy hat from SnB Nation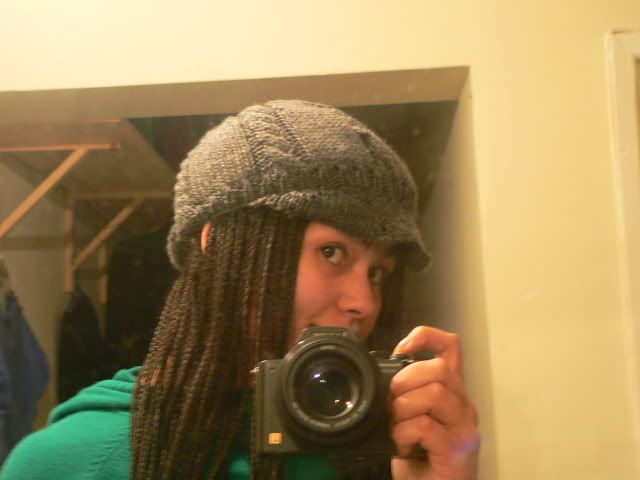 How cheeky do I look?
Pattern: Cabled Newsboy Hat, SnB Nation
Yarn: Leftover grey Cygnet Woolrich Aran, quite a lot less than 1 ball!
Time taken: Cast on Wednesday, ignored for a couple of days while I completed socks, then picked back up over the weekend - a speedy knit.

Sadly, despite being simple, this hat is riddled with mistakes. I tried knitting while hungover, while chatting and while watching America's Next Top Model so I was just a bit sloppy. Naughty Kelly. Here's a better picture using another model - I was too lazy to get the tripod out: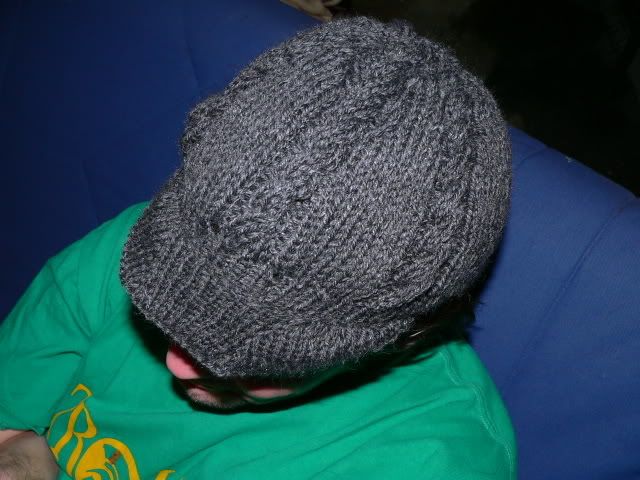 I went for the unstuffed brim to make it a little more Rasta and I think it works. I plan to wear this until the blazing heat of summer descends... but that's everything off my needles for the minute! This gives me free reign to hit The Happy Hooker and learn to crochet - woo hoo!