Wednesday, April 26, 2006
It's the final countdown...



I'm clapped out on the clapotis. She is coming together nicely and I am sure she'll be warmly received but I only have a week to finish.... and the half way mark is only just in sight. I might have to keep her for myself. The £2 yarn is actually rather nice to work with. It's a purty colour...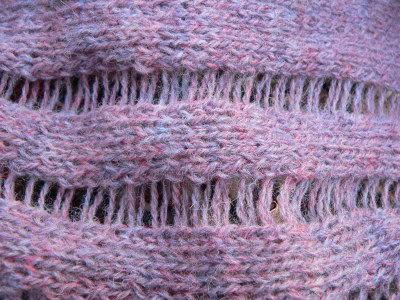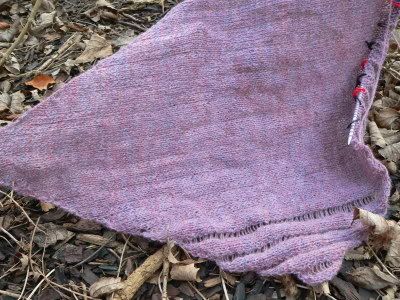 The dropping of the stitches is deliciously good fun, although the first wonky one struck serious fear in me!
Meanwhile, on smaller needles, I completed the first sock and she fits perfectly: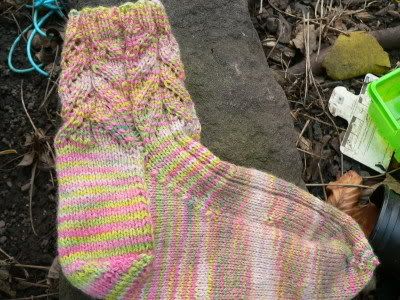 She looks delicious avec a foot inside...
And I have no more time for blogging, just knitting.
Kelly [ 8:41 PM ]