Saturday, May 20, 2006
Clapped out but not beaten...

The clapotis is finished. Finito. Kapput. She's resting and blocking while my camera batteries charge but she'll be making her blog debut tomorrow.

This gives me full permission to release my new Cucumber Patch goodies from the post office and start cooing over them.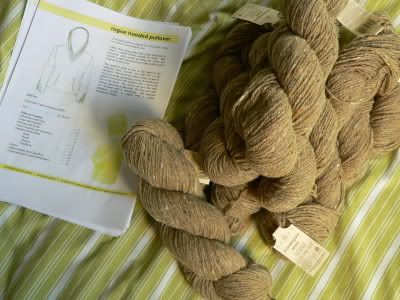 Mmm... it's the Rowanspun Aran for Rogue. You may have noticed it's not the delicate grey I anticipated but instead a pale tan. I like it thought and think it'll look lovely. I was going to start swatching tonight but realised I would need a little bit of FO quick fix pleasure before embarking on my first jumper. Watch this space.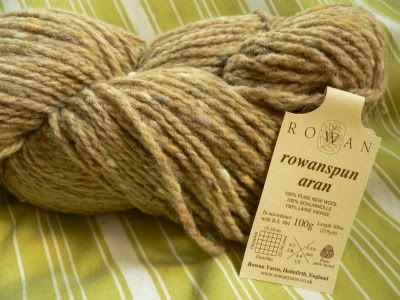 I admit that I should have stopped there. My online shopping basket was full enough. A basement flat in Montpelier can only hold so much wool. But no. It didn't stop there.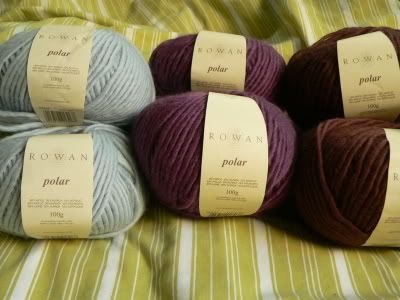 Ok, so you may see 6 balls of alpaca-infused indulgent overspending. But I see some sky blue extra-long convertible cabled mittens for my sister (she'll be living on her own in chilly Oxford and might need them!) and two other equally gorgeous knitted items for friends and family this Christmas. And no rushing around Bristol spending stupid amounts of money that I don't have on presents people don't want!
Kelly [ 8:36 PM ]