In praise of a quick finish...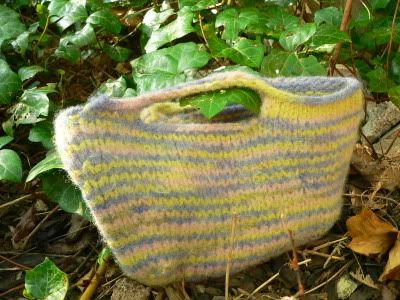 I managed to knit up and felt this lovely little bag in a single evening. It was all very fluid - the wool arrived from The Natural Dye Studio on Wednesday morning, I cast on in the evening as I cooked dinner and by the time Lost Season 2 started on Channel 4 I was ferociously felting it in a bucket. I am pleased with the results - the handles are a little off but it is generally lovely.
I WOULD NOT recommend the wool for future felting projects - al those natural dyes are best preserved by handwashing and the colours did change remarkably. Althought not necessarily for the worse...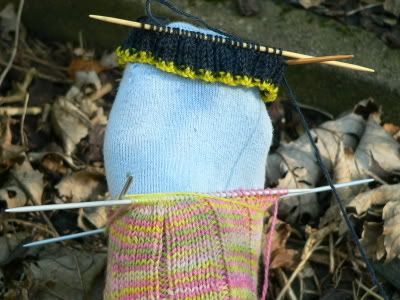 Mum's socks are practically finished.... but what's that on my toe? It's enough ribbing for a baby Jaywalker I suspect... I don't want to be the only knitting blogger without a pair!