Everyone makes mistakes...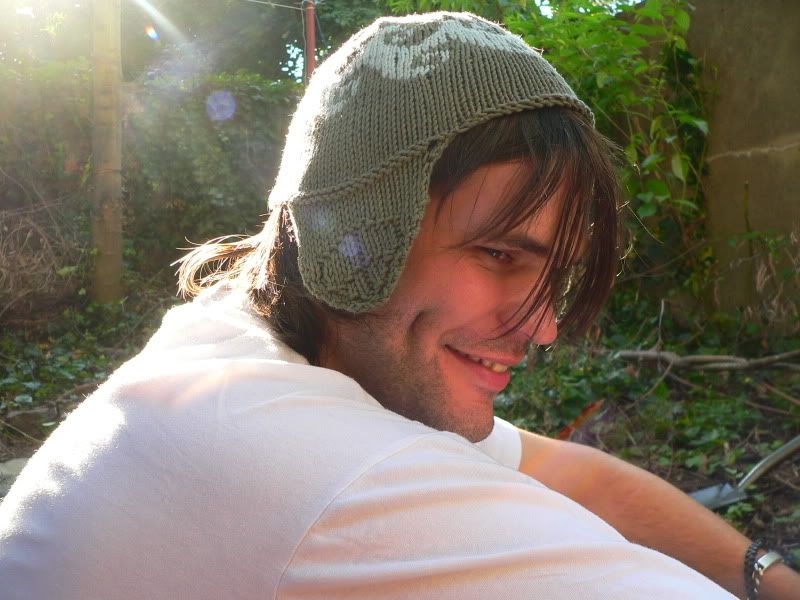 No, not the boyfriend. Just the immensely shallow hat on his head.
Pattern: Swell by Kimmie Kemper from Summer 2006 Knitty, size L
Yarn: Debbie Bliss Cotton Angora in eggshell blue (1) and khaki green (2) (ball bands have escaped)
Needles: Denise interchangeables US size 5 17" circ and Addi size 5 double points
Time taken: Only a few hours, but spread over several days
After completing the Fair Isle, I was satisfied with the length of the hat so far. However, I didn't read forward far enough to appreciate the sharp decreases for the crown.... consequently I ended up with a very shallow hat. A very vicious wet-blocking afforded me about another inch, but certainly not enough to recover this ridiculous looking hat.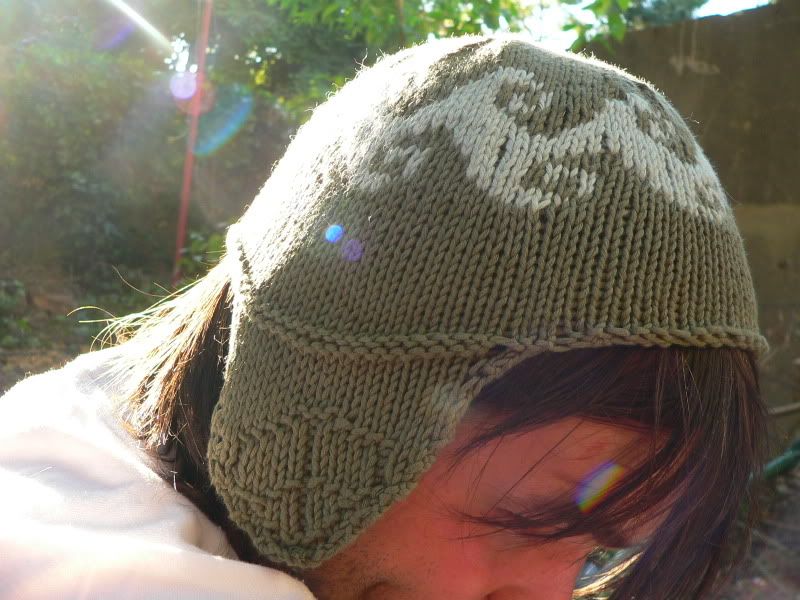 I refuse to dismantle it, as it did successfully teach me fair isle with minimal tears, but I might have to remake it, giving myself an extra 6-8 rows of straight knitting after the pattern to allow it to ACTUALLY cover human ears.
And yes, I am peeved I messed it up. But it does me good to mess up, right?