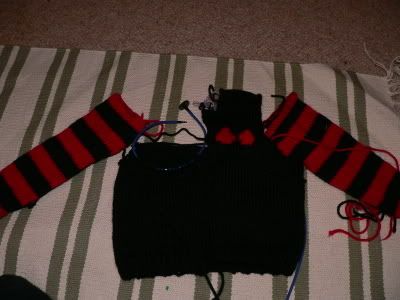 I was trying to spare you all and not blog until I had something completed to show you. Hmmmm. Well, I have been working consistently on 4 or 5 things but none of them are actually finished. The bad dark photo above, courtesy of the general greyness pf Bristol at the moment, is an almost finished baby cardigan. Those two vague red dots are my first attempt at intarsia and with a little bit of embroidery, they'll be a cherry. To go with the cute cherry buttons, cute cherry hat and other goodies and be parcelled off to begin their new life. I've really enjoyed knitting tiny baby things - you can be a little more creative and everything works on a smaller scale. It's cute.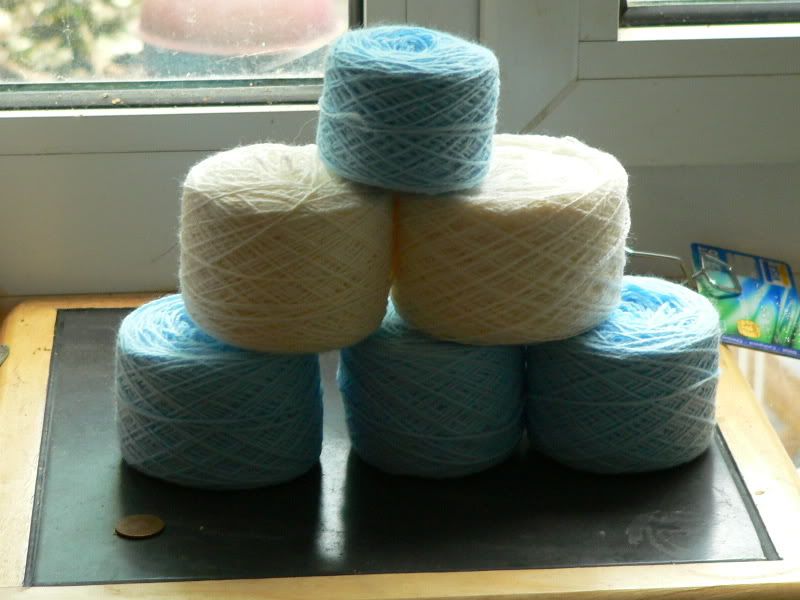 The other new distraction of my knitting life is my ball winder. Rescued from Ebay for the tidy sum of around £10, it has allowed me to collate endless quantites of coned and scrap yarn into decorative, easy to store center pull balls. I love it, really I do. It's rather therapeutic and fascintaes Leroy the Kitten, who watches the strings with great interest as he plans his attack.
No other buys to blog about - I am keen to stashbust a little. Organising my stash has pointed out to me just how much yarn I have that I have no project intended for just yet. Lot sof ideas though...
I saw
one of these
on Craftster today and don't think I can make it through my knitting career without one...
(picture stolen from
Bente B's blog
)