Sunday, September 03, 2006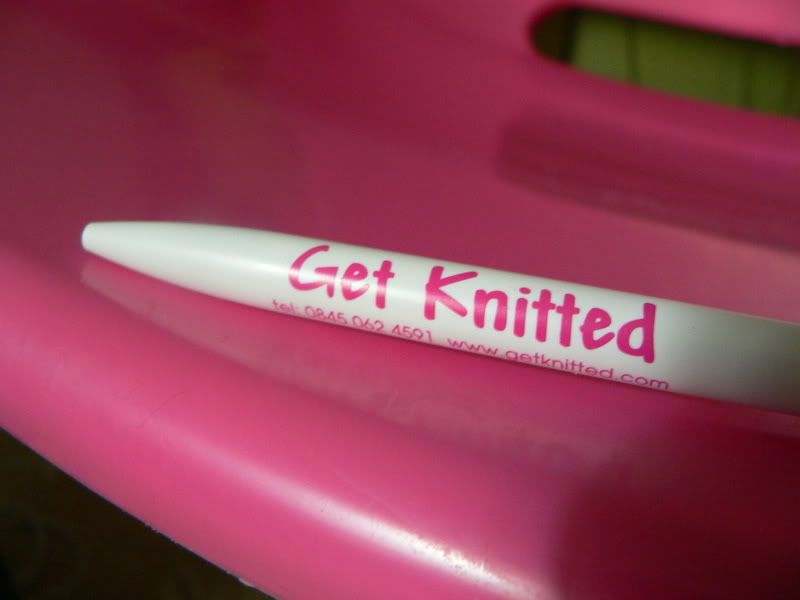 Shop 'til ya drop

The first Saturday of the month heralds the opening of Get Knitted's fabled doors. Many of you whom partake in their beautiful yarns may not realise that they actually exist in a warehouse on Barton Hill Trading Estate in Bristol and are a wonderful pack of enthusiastic yarn lovers, always keen to whip out the biscuits and hot beverages. A more beautiful rumour has it that they're planning to set up shop in Bristol and be open to us every day! In the spirit of a good American LYS, with room to bring along your knitting, workshops, movie knits.... oh, the beauty of it all.

Anyway, I hauled myself out there on Saturday morning with the intention simply of picking up some nice sock wool. I have seen a lot of lovel sock patterns around lately... my boyfriend certainly needs a pair of Alice's boyfriend socks and Lombard Street has my name on it. But I was overwhelmed to discover... a bargain bin. With real bargains. No 100% acrylic nightmares, just lovely yarn seeking a new home. Mwa ha ha.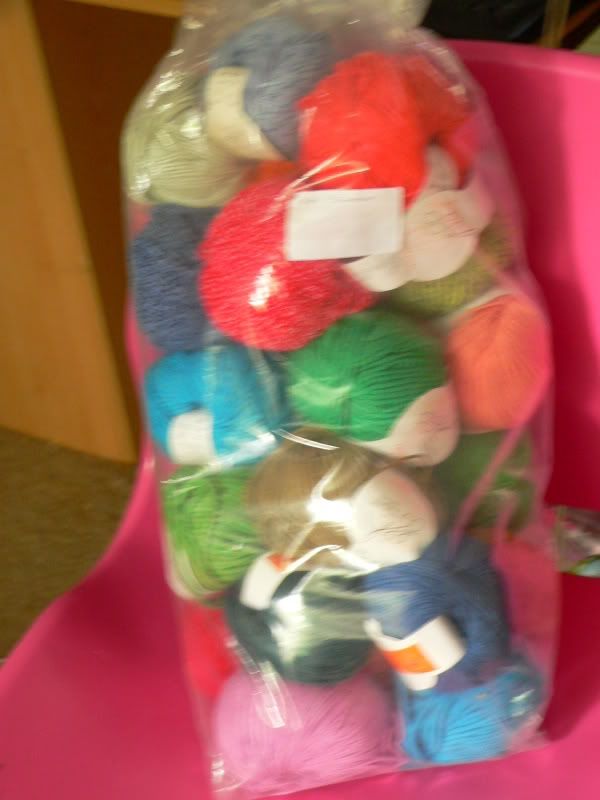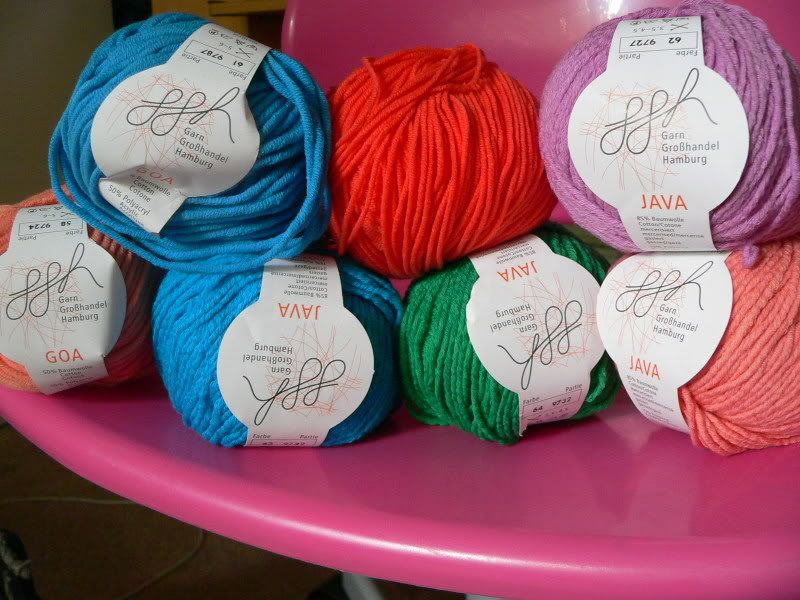 This is the largest chunk of the haul. It's the sampler pack of Garn summer yarns. £5. For 21 balls. And most of it is really nice. Soft, cottony, brightly coloured... perfect for my next foray. Knitted toys. A friend asked for stuffies for her two boys and I think a few dinos and a couple of brightly coloured Nauties should do the trick.
Of course, there were a few horrors in the bunch. This abrasive scratchy stuff is grim. Luckily it had no ball band so it might not have made it into mass production. Ladies of SnB, I will bring it along and throw it at your mercy! Really, it's horrible.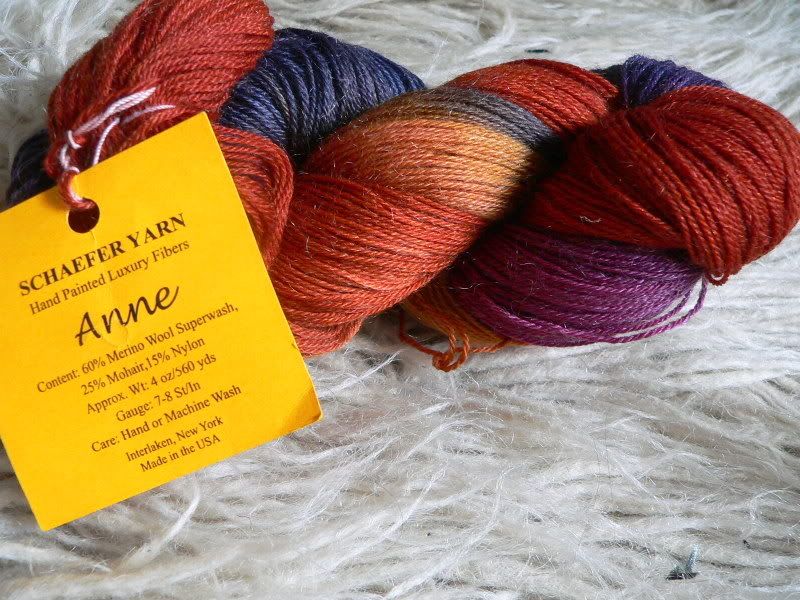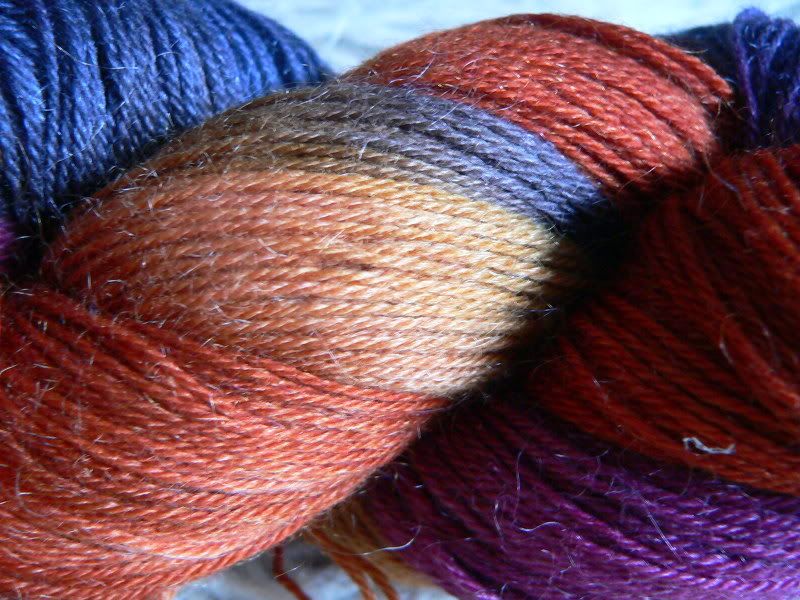 The perfect anecdote. A half priced skein of hand dyed lace weight Anne from Schaeffer yarns. Isn't it gorgeous? Its rich, sumptuous autumnal colouring should satify my current desires for lace knitting. Any ideas of beautiful scarves and shawls that can be achieved in 560yds or less are welcomed.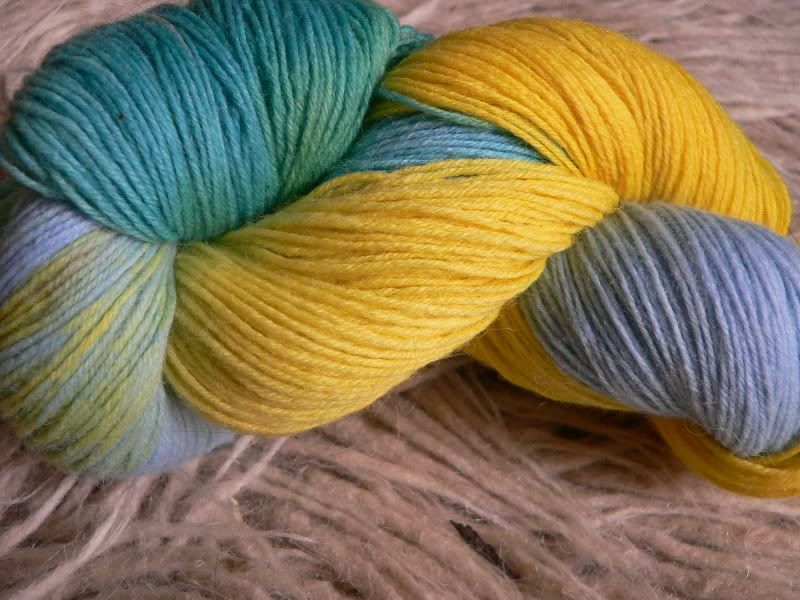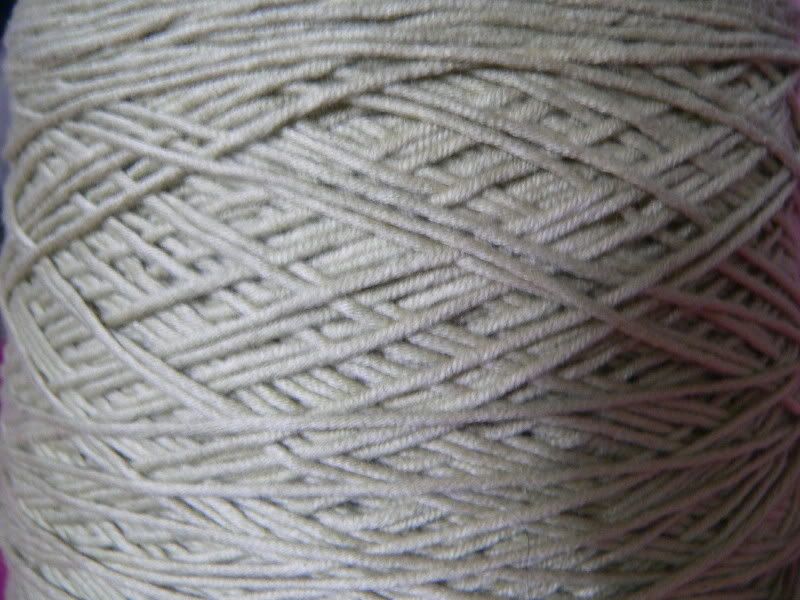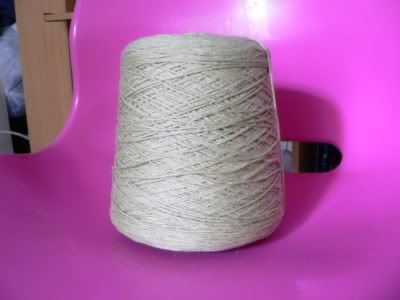 More big scores. A cheap skein of hand dyed opal to make socks for myself, as well as a large cone of cotton cashmere bought by The Boy. He intends to make a cabled jacket out of it for his niece, which should be mighty cute.



Also scooped a couple of balls of 100% baby llama for £1 each as I had only ever seen alpaca wool, never llama. Feels similar, if not a little sturdier. Also some £1 balls of cashmerino chunky.

All in all, an amazing haul.

P.s. There have been some very attractive sightings below my knees...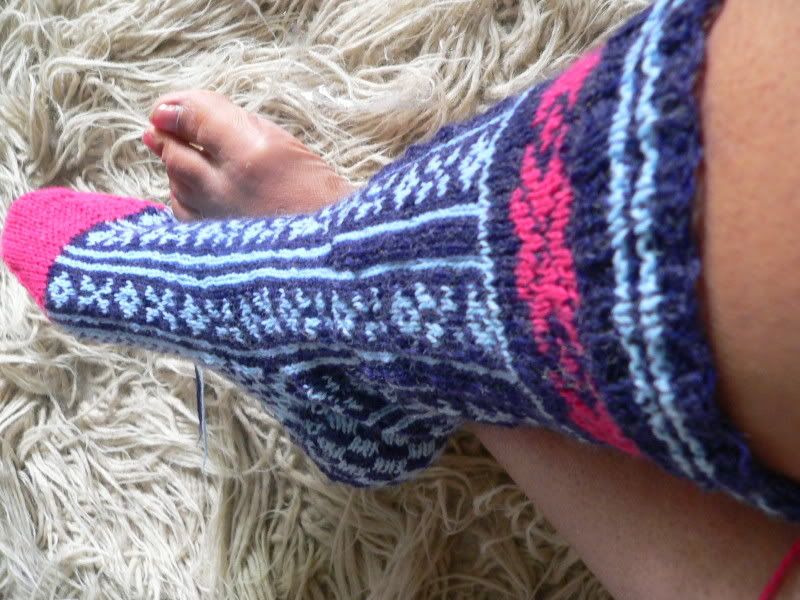 Kelly [ 11:59 AM ]