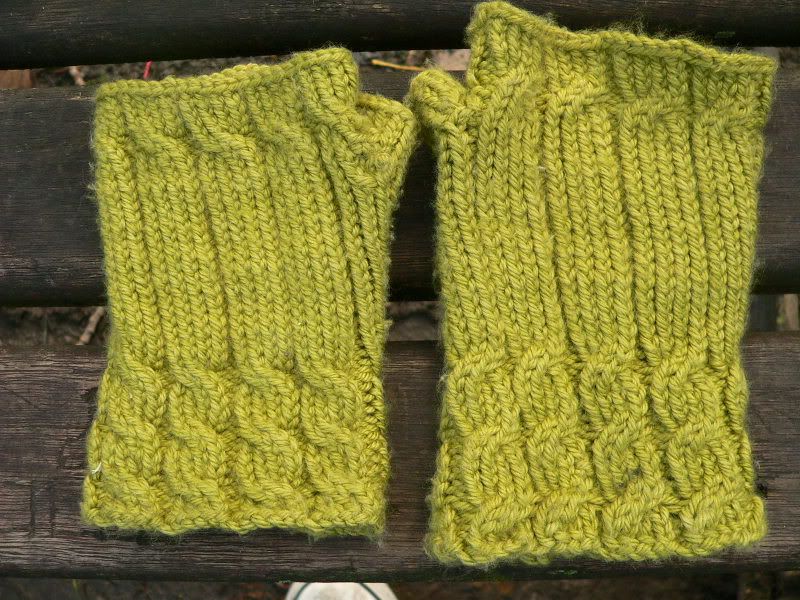 This pattern needs no introduction. These were a present from my boyfriend for my 24th birthday. And I love them to bits. Yes, they are slightly different sizes, despite being made with identical wool on identical needles shortly after each other. I think it's just one of those things. Like the sheer greatness of having a boyfriend who shares the fibre love and gives great presents :)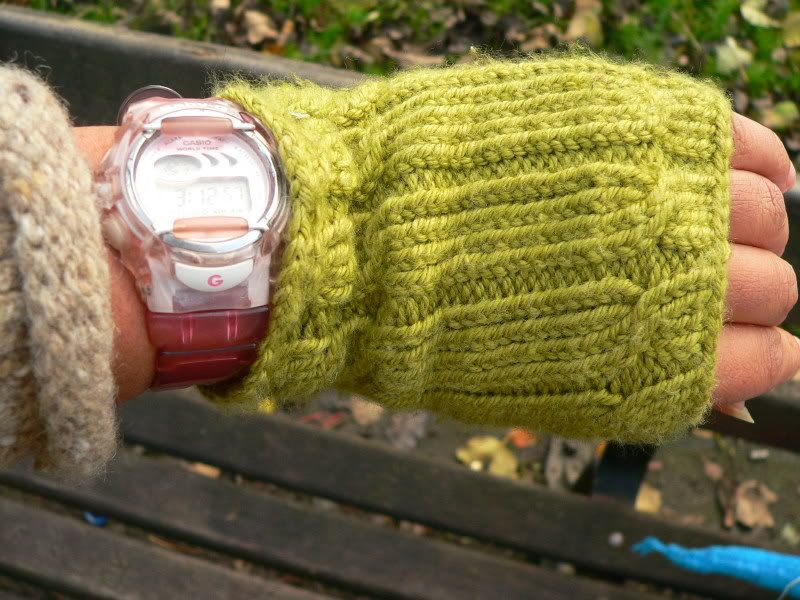 Smugness over, let's get down to my knits.
I was off work ill today so I bundled up warm and headed to Bristol's Mina Road park to snap a few of my knits in the daylight.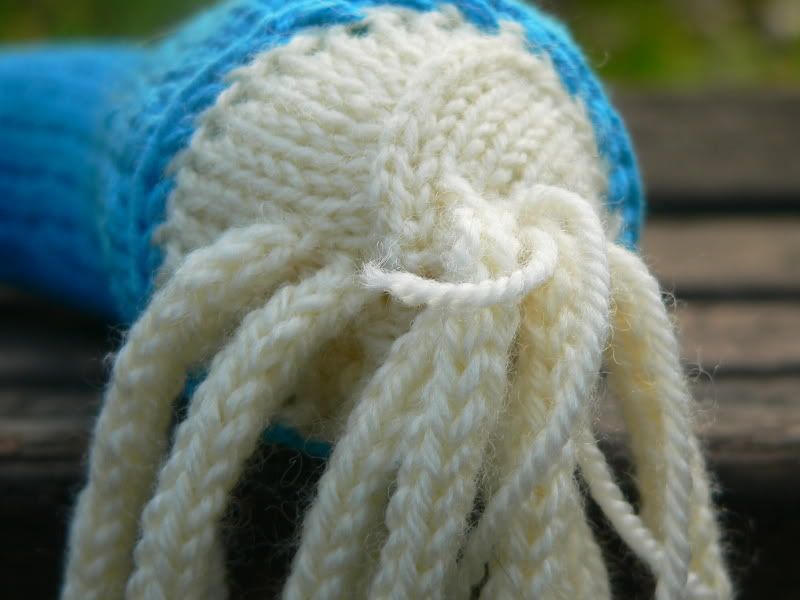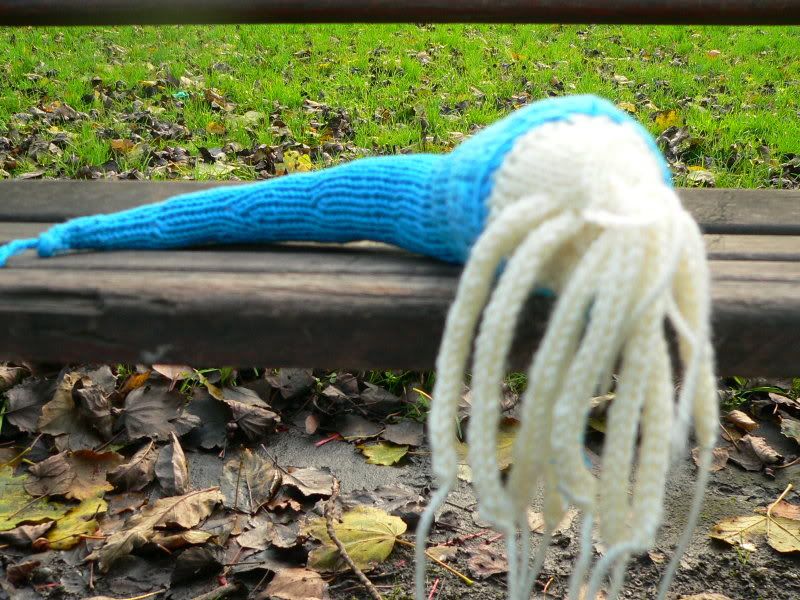 This gorgeous Nautie deserves a face before I ship him off to California. It's on my to-do list, I promise. Last time I glued I lost most of the skin on a couple of fingers.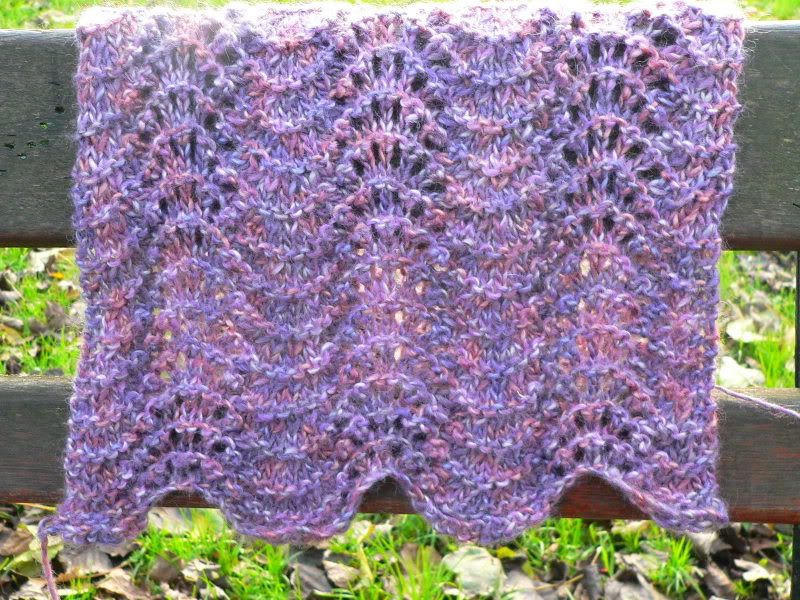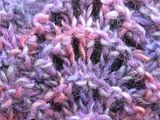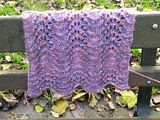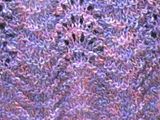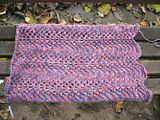 This feather and fan scarf has been sat in my knitting basked for eons. It's made from some mystery charity shop yarn that I bought 500g of for £1. The problem with it is that it has no intended recipient, so I have no proper motivation to finish it. It's a lovely mindless knit though and I might try and finish it up before Christmas in case anyone shows up with a gift for me that I wasn't expecting.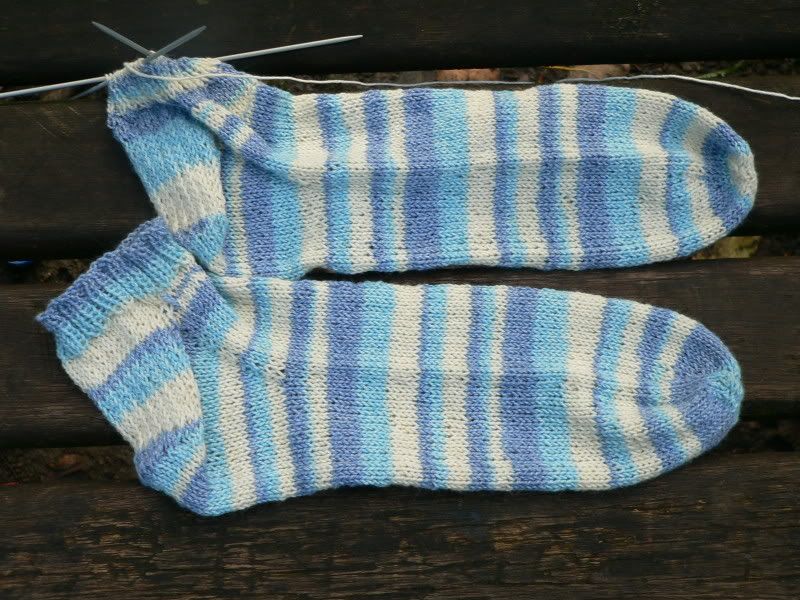 The Thanksgiving Sock-In-A-Day has a buddy now, just waiting for me to find a needle so I can bind him off and set him free. When a needle is found, he'll be kept in a safe place, not least of all because these have to be attached to something...