How pretty does this look? You'd never this is a resounding mistake. With Widdershins safely off the needles and wrapped up for Christmas I needed a quick fix. No more tiny needles for me. After an expensive trip to
Get Knitted
on Saturday I picked up a skein of Lamb's Pride Bulky in Lemon Drop.
I recall reading someone else's blog over the past few weeks how difficult they found it to get yellow wool. This is my excuse for not producing a decent yellow hat for my brother's girlfriend as requested about 9 months ago. But I had always been seduced by the sheer fluffiness of Lamb's Pride and decided to indulge myself this weekend.
I was delighted at how quickly it knitted up into a thick, chunky cabled hat. So delighted in fact that I didn't pay too muct attention to the shape and size of the hat. And ended up with this.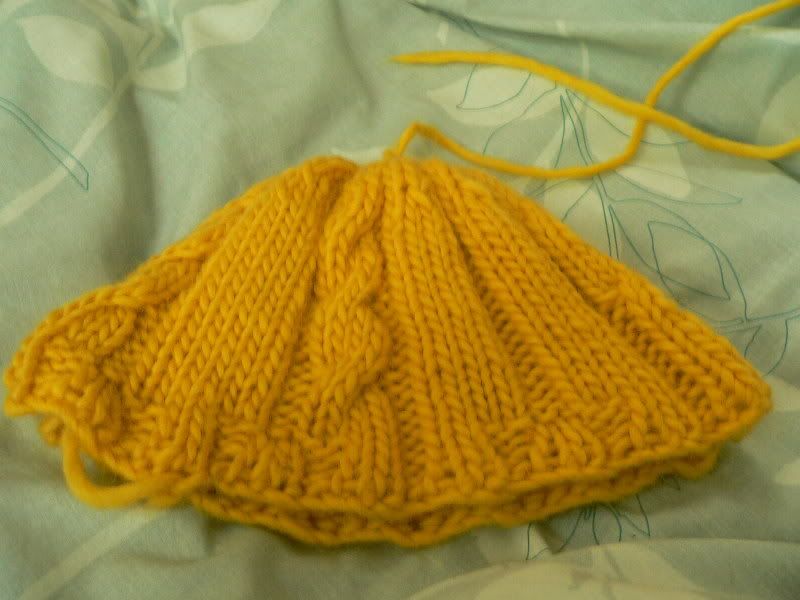 An unattractive cabled flying saucer. Last spotted: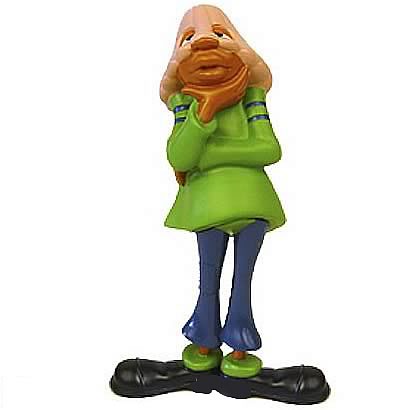 On Dumb Donald in his Cosby kid days. Frog and begin again, that's what I say...