My wonderful little brother. I spent three weekends in a row with him eating into my knitting time. I don't mind though. This pic was taken on his birthday. Like all mature 17 year olds, he decided to go to the zoo.
This little guy had a crush on him. How cute is that? Some people are less subtle about their knitting sabotage...
These are the key stages of Leroy vs Nautie. Nautie survived relatively unscathed, losing only a single i-cord tentacle. Leroy sustained a small shouting at, followed by cuddles that undid my strict discipline.
Other things helped with knitting...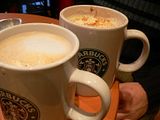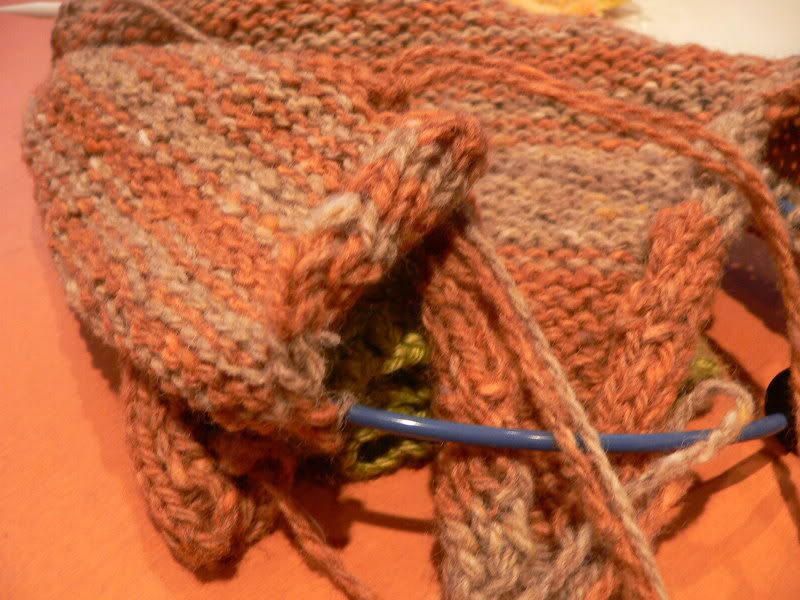 The gingerbread lattes and mince pie are self explanatory, but that knitted mess is an earflap hat for the pesky brother. It's already wrapped up for Christmas though, much like many of my other knits.
In reality, I am about three projects away from throwing in the hat and having my festive knitting complete. As I treat to myself, I have already started my next sweater...
It's Central Park from the previous Knitscene. I am only half a sleeve in but it's so quick and lovely that I plan to be wearing it before the New Year. Or at least have it finished in the hope that my mother will offer to seam it up for me. I am rather lazy when it comes to finishing things. Speaking of which, I should get back to the needles...